Throughout the different seasons, a variety of goods are raised and produced that are sold at our local farmers markets. Many of these are well-known, but some are not. Each year, we will be producing Market Recipe Cards that will allow market-goers to find out what is in season at the market and what they can cook with the goods they find that week.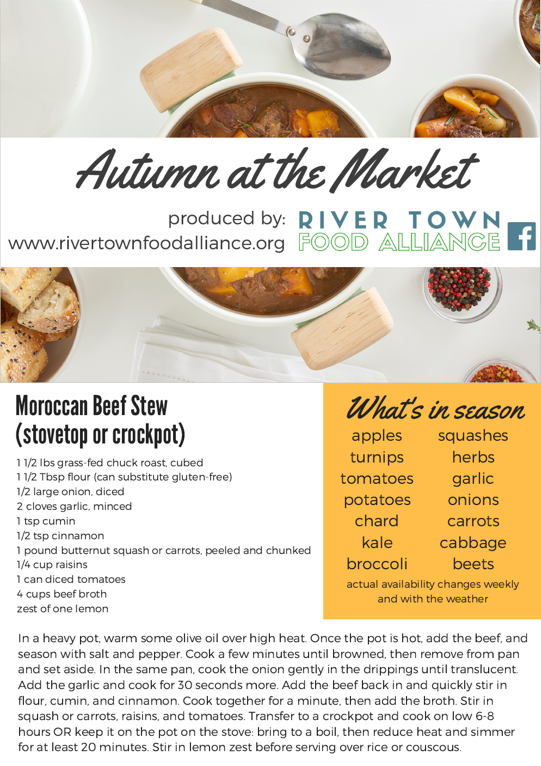 This stew is sure to delight as the days grow shorter. Enjoy it with beef from one of our local pastures, garlic grown here in the county, and spice it up with some of the locally-produced herbs and spices you can find around the county.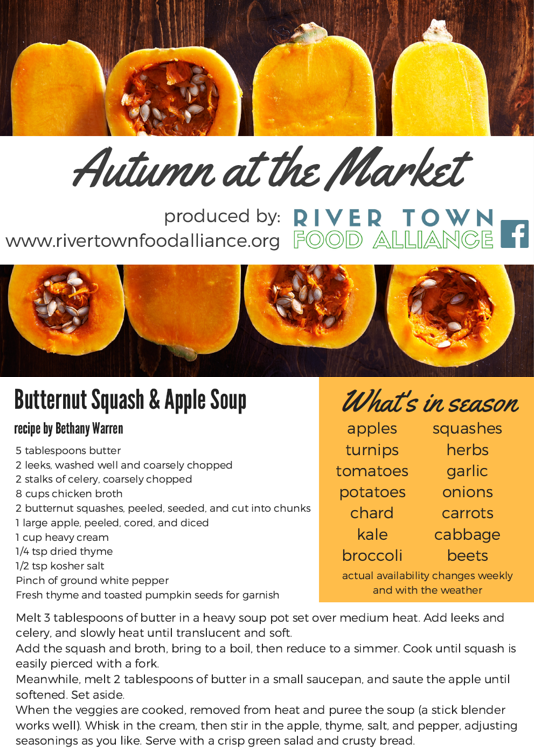 Butternut Squash & Apple Soup
When the cold weather starts to set in, enjoy this soup from locally-grown apples, squash, and numerous other fall-loving items.
When the early asparagus is coming in, a spring time pasta is just the thing!
As the days get not only warmer but longer, this recipe is sure to delight with rhubarb grown locally in our county.